Sunday Afternoon Ride
Margie Hofman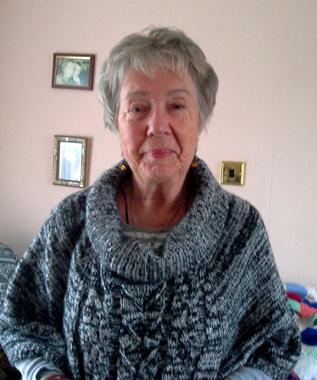 (c) Copyright 1998 by Margie Hofman
The Sunday after Christmas was quiet, so we decided to go for a walk to a local country house called Syon House. It is the home of the Duke of Northumberland near Brentford just outside of London, but his extensive grounds are open to the public, they also have a wonderful up market garden centre situated in the ancient chapel and former massive stables.
We admired the Christmassy atmosphere of the place and spent a pleasant hour there. Our return journey took us down past the river at Brentford, past a famous old pub called the London Apprentice (where apprentice boys used to row down the river and get drunk on their one day holiday a year). Driving past the old houses and cobbled streets we said "Isn't this just wonderful and peaceful, still keeping its old atmosphere" You can just imagine people walking around in crinolines and old fashioned carriages.
We turned into the main road and came to a stop at the traffic lights. My husband said "Blimey, look at him" and in the garden of a house was a naked man standing there in confusion and his clothes were being showered at him from an upstairs window. The traffic lights changed, we had to drive on and I turned and turned my neck to see this amazing sight.
That my friends is why I have a stiff neck and can hardly move and will spend New Year inside because my neck and shoulders are so painful. Happy New Year.
(Messages are forwarded by The Preservation Foundation.
So, when you write to an author, please type his/her name
in the subject line of the message.)
Margie's Story List and biography